There was a song released
a few years ago
(holy crap, almost 10 years ago) called "I Predict a Riot" by a band by the name of the Kaiser Chiefs - not to be confused with Kaizer Chiefs FC (I'm talking to you
@hairyfairy)
. It was pretty catchy and I bought the CD.* As was often the case in those days, the album contained one excellent song that had compelled you to buy it in the first place, 2 or 3 okay songs that made you feel like you hadn't completely wasted your money, and a bunch of filler that is akin to whatever cow parts get mixed in to allow McDonalds to legally claim that their burgers contain "100% pure beef." On a separate, but probably closely-related topic, I don't think the Kaiser Chiefs are exactly "Top of the Pops" these days, but I have two young kids and a CFA exam to study for so Beethoven could have come back from the dead to release a new album of "finished" symphonies and I'd likely be unaware. Besides, this album would likely only be #2 after some piece of pre-processed excrement "sung" by a 17 year-old who was the fourth runner-up on "Idol" three seasons ago who now lives in the hope of making the cut for the next season of "Celebrity Big Brother". Nevertheless, "I Predict a Riot" was and remains a good song, and is hence the inspiration for today's headline.
It all comes from the same cow, right? Good enough for me!
One must always keep in mind that the CFA curriculum is written by academics and practitioners who have a vested interest in remaining relevant. This used to be accomplished by doing pioneering research, applying superior analytical skill, and publishing truly original insights. For example, there was a time when, throughout the entire discipline of economics and finance, nobody could identity a proper measure of risk adjusted return. Then William Sharpe came along and said, "Hey, I have this very simple ratio that you might want to try." However, as Sharpe and Markovitz and Modigliani and Miller, et. al greedily gobbled up the low-hanging fruit, the pool of original and important ideas became increasingly shallow. So, do the universities stop minting PhDs? No, they do what the Kaiser Chiefs and McDonald's do, add on a bunch of increasingly irrelevant filler.
It might be wrong, but it is original
As candidates, this means that we are required to learn concepts such as Modern Portfolio Theory, Options Pricing, and Bond Valuation, which makes sense because these are the cornerstones of the revered castle that is the CFA curriculum. But we must also learn about the parts that are akin to the fifth bathroom that was installed in the event that a guest gets lost on her way to the 3rd bathroom but goes down the hallway that doesn't lead to the 4th bathroom. For example, it is allegedly important for us to understand that there is a bias called "Risk Aversion" and a bias called "Loss Aversion" and that these are separate and distinct and very, very important (as opposed to being very slight modifications of some other academic's work, which was not particularly important in the first place). Similarly, we read about a super-awesome classification system that can place every investor in the history of the world ever into his or her correct "type"... only to read three pages later about another such system that was developed two years later by the same authors and which involves slight adjustments to their original system (but was likely funded with a brand new research grant). When we attempt to perform the End of Chapter questions on these subjects we feel like the contestant in the wonderful new American game show "Homonym":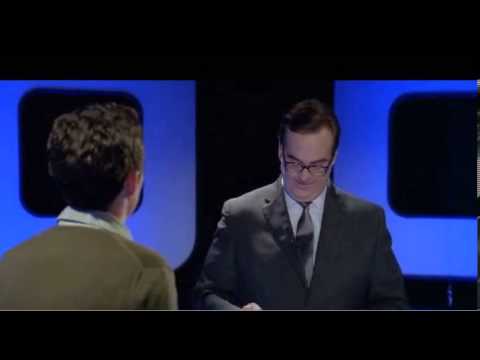 Is CFAI going to ask a question where an investor's behaviour is described and the possible answers include "Risk Aversion" and "Loss Aversion"? No. Why? Because they would be prefer to avoid hundreds of small-scale riots erupting hourly across the globe. My wife, who is a lawyer, would probably advise me that CFAI is more likely motivated by a desire to avoid a lawsuit, which would in itself be a demonstration of risk aversion, I mean loss aversion, I mean risk aversion, I mean... Well, you can see why I'm suggesting that candidates would take this matter into their own hands before allowing it to get to court.
CFAI calls in its lawyers
Fortunately, it has been my experience that CFAI does not play "Homonym". The exams are certainly challenging, but they are overwhelmingly fair. In fact, while some prep providers
write manifestly unfair practice questions
, I can't remember encountering a CFAI question that was "spiteful" as opposed to "difficult". So don't get freaked out in advance of the exam. If you have a solid understanding of the CFAI curriculum, your experience won't be anything like that of candidates on "Homonym".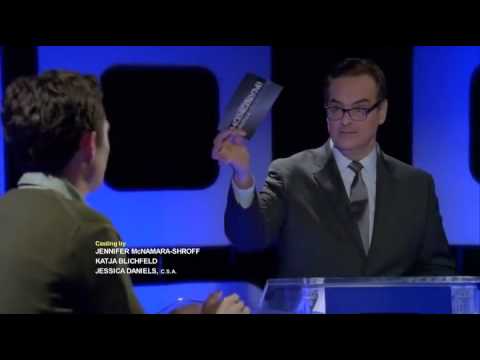 *Historical note: Buying music in physical form was a common activity in North America and Western Europe throughout much of the 20th and very early 21st centuries. This subject is covered extensively in books such as "High Fidelity" by Nick... What was that? Oh, a "book" is what we used for reading before... You know what, screw it. I get it, I'm old, you're young. Go "tweet" something and pretend you're important. Urgh, kids these days...